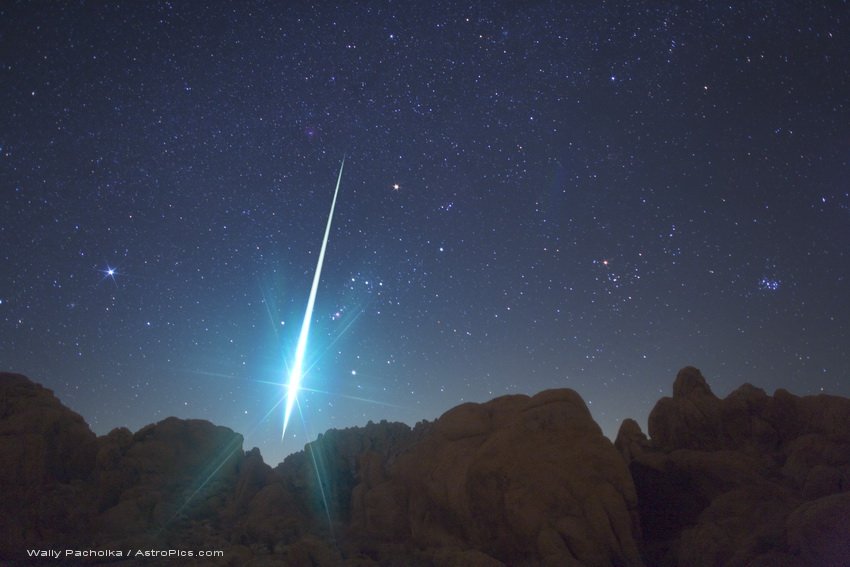 The Geminids Meteor Shower peaks on Dec 13-14 2015. The shower is being dubbed "the best shower of the year", so don't miss it!
Key facts:
Shower activity runs from Dec 7th through Dec 16th, peaking at 16h UT on Dec 14th.
The peak ZHR (Zenithal Hourly Rate) is predicted to be 100-110.
The shower should be visible all night from mid-latitudes in the northern hemisphere, weather permitting.
The moon will not interfere with viewing due to it being a new moon on Dec 11th.
Radio observers will be able to monitor activity whatever the weather!
The Geminids are often bright and can be seen in the evening sky as well as between midnight and dawn. The shower occurs when the earth passes through the debris stream from an object called 3200 Phaton, which is either a rocky and dead comet or an asteroid. The meteors are mostly yellow or white, with up to 10% appearing as red/blue or red.
The Geminids radiant is located in the constellation Gemini, near the bright star Castor.
Sources: EarthSky; PopAstro; Nasa; Slooh.