Solar Radio Flux (e-Callisto detector at University of Glasgow). Most recent 15 minutes.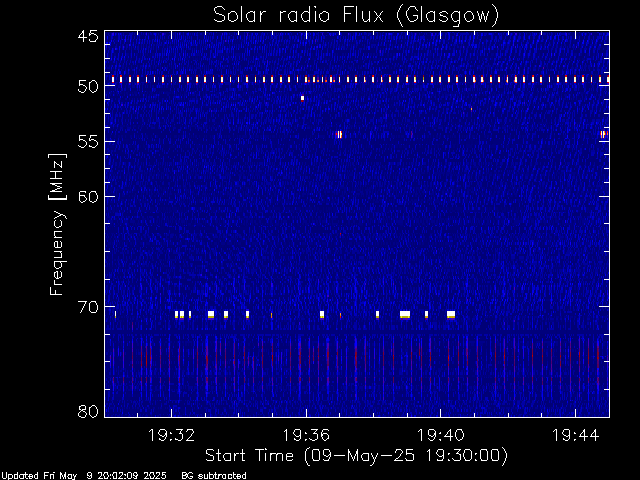 Solar Radio Flux – SWS Learmouth, Australia. Current day.

Latest images courtesy of NASA/SDO and the AIA, EVE, and HMI science teams and NASA/SOHO/ESA
Magnetogram courtesy Solarmonitor.org
Solar flux graph courtesy of Natural Resources Canada
Link to daily SDO movies.
See more detailed solar images and make solar movies: Helioviewer.